Making sense of metadata
In the context of longitudinal study datasets, metadata are usually provided as a set of documents available to download alongside the data itself. This describes, for example, when a given data collection wave took place and who conducted it. It describes the coverage of the data. It describes the exact questions asked and how they fit into an overall data collection instrument.
This documentation typically includes:
Codebook

User guide

Questionnaire(s)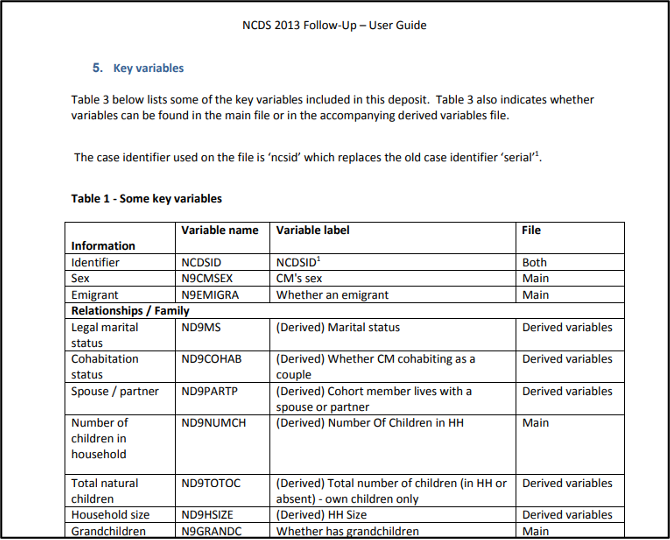 Source: Extract from NCDS 2013 Follow-Up User Guide – codebook for key variables, p14.