Preparing the outcome variable: Obese or not at age 42
For this regression, we are going to derive an outcome variable, obese42, that is dichotomous (comprised of two groups): 'not obese' and 'obese'. We do this derivation using the variable bmi42, a continuous variable that we also use in the general linear regression section. The definition of obesity that we are using as the basis of our categorisation is from the World Health Organisation (WHO) standards (http://apps.who.int/bmi/index.jsp?introPage=intro_3.htm). A BMI of 30 and over was defined as obese; a BMI below 30 as not obese. Creating the obese42 variable requires a series of commands as illustrated below.

We can then use the 'tabulate' command (abbreviated to 'tab') to get the frequency of the new variable.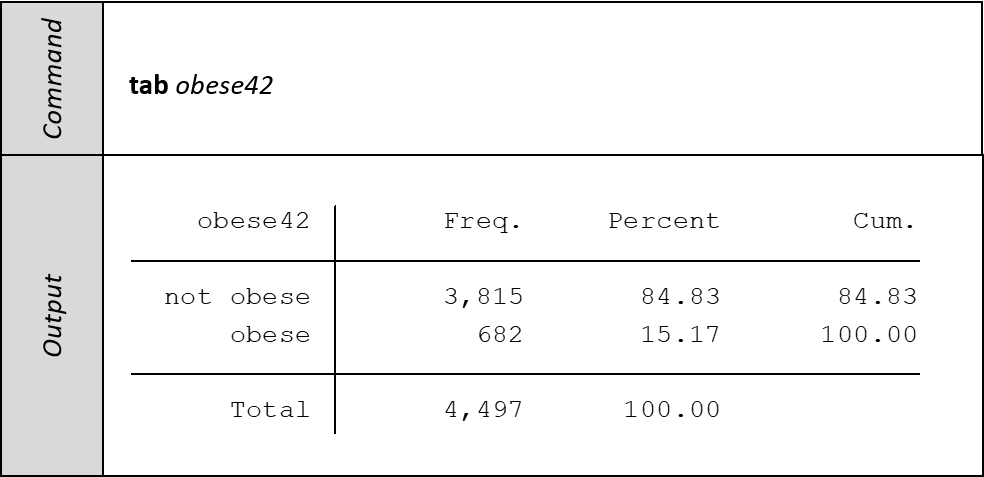 The output shows that, at age 42, approximately 1 in 6 (15.2%) of the sample are obese.