Think innovatively
It is also important to think about how best to achieve the impact you are seeking. This will depend, again, on the audience you are trying to reach. It is a good idea, though, to be imaginative and to consider innovative and accessible ways of communicating your research.
For example, you might want to adopt a layered approach to communicating your research – this can be thought of like a Wedding Cake, or a 'taste, snack, feast' approach and is a technique designed to generate maximum impact across multiple audiences.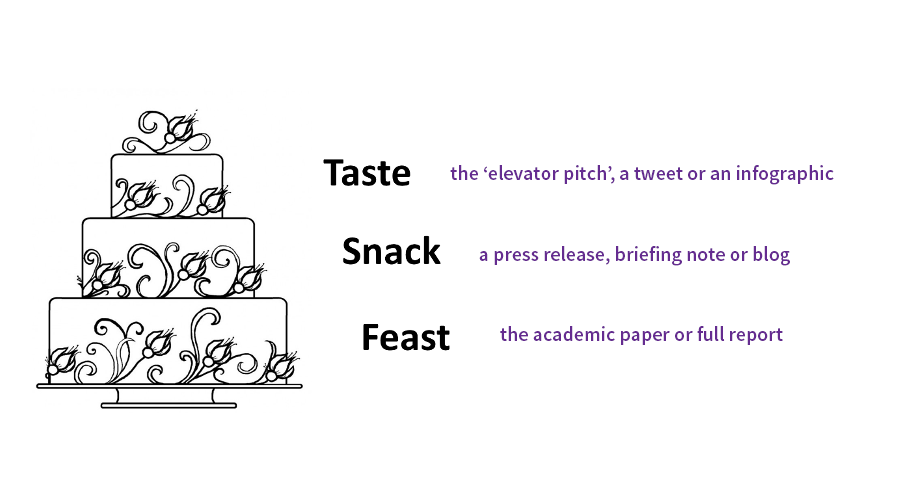 Adapted from Forbes, C. (2017). Fake news, gifs and hashtags: responding to a changing media landscape. Risk & Regulation, 34, 28-31.
Together all these ingredients make the cake which people can consume in a number of different ways depending on the channel they are engaging with, the time they have and their level of expertise.