Using 'search' and 'explore' to find relevant variables
CLOSER Discovery enables you to search for variables relevant for your research. The search engine allows you to search not only for variable names and labels, but you can also search entire questionnaires to look for words or phrases contained in question texts.
There are two main ways of doing this, briefly outlined below.
Finding a variable via search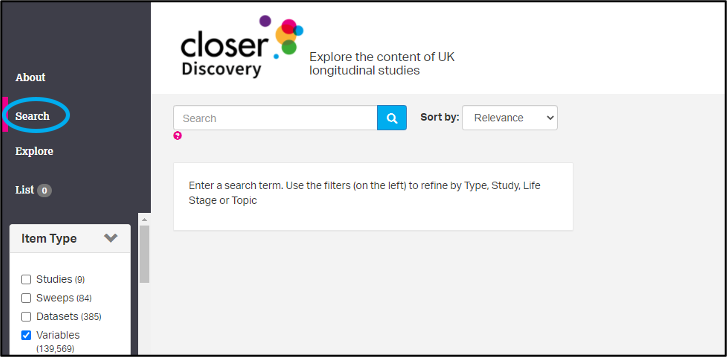 Clicking on the search menu takes you to a page where you can enter a text-based query to look for variables containing the word(s) in the search term.
Checking the 'variable' box under item type will limit the search to variables only.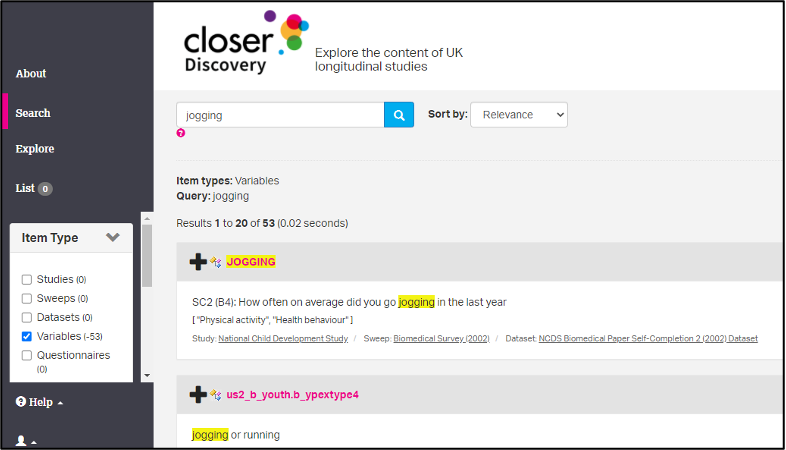 In this example, we are looking for variables containing the word 'jogging'. The search returns 53 results.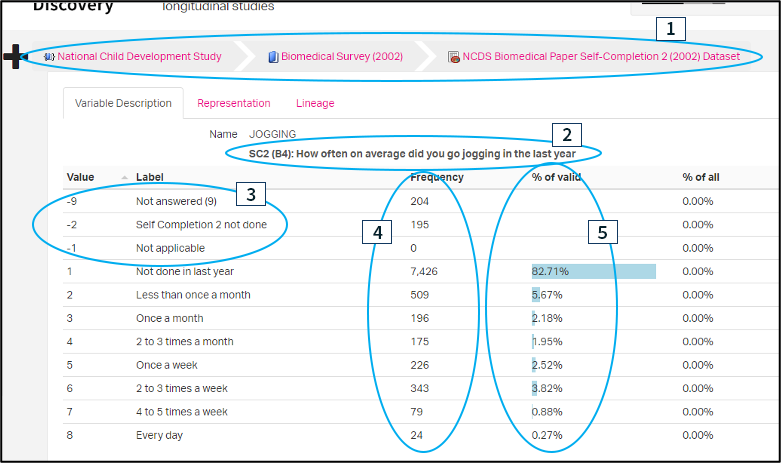 Clicking on the first of the results you can see which study and dataset the variable comes from (1).
It also provides a description of the variable, including the wording of the question (2), missing value codes  (3) and frequency counts  (4) and percentages (5) of responses.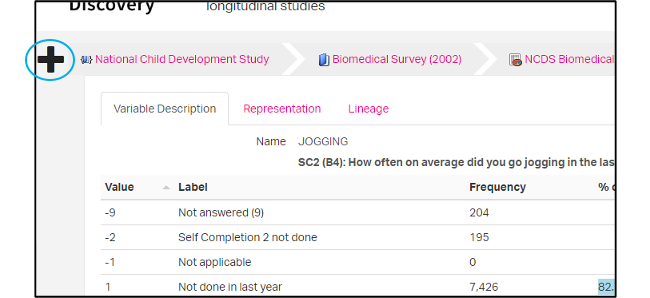 You can add this variable to your saved List by clicking the '+' symbol in the top-left…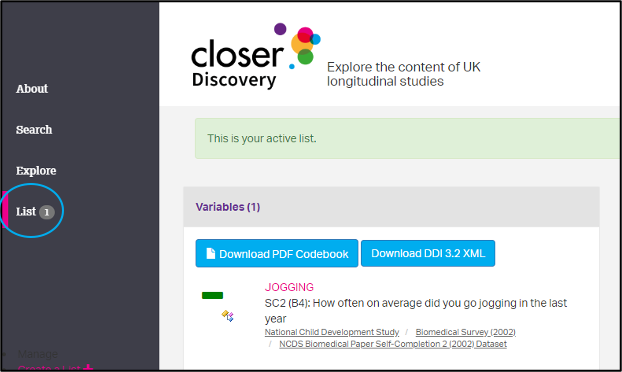 … and you can access your List from the menu on the sidebar.
Finding relevant variables via explore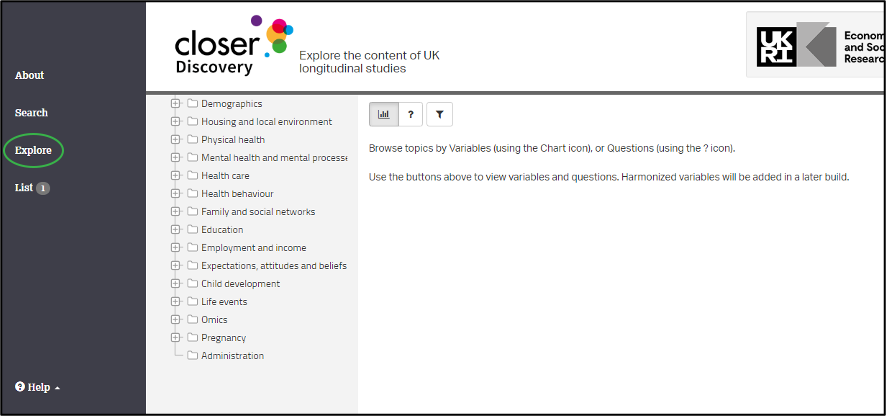 Another way of looking for variables using CLOSER Discovery is by exploring the datasets by theme, via the explore menu.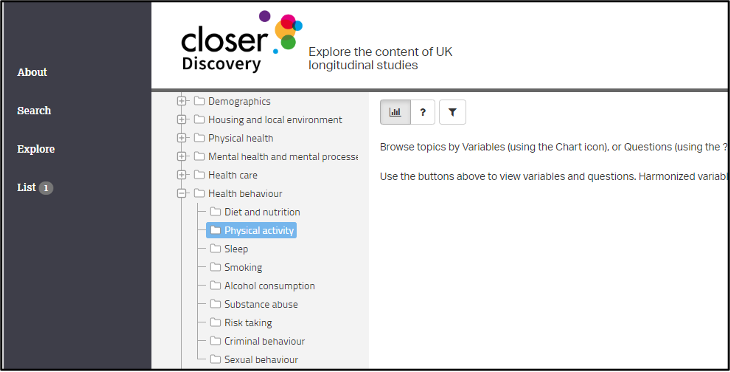 Using the 'tree' menu we can explore topics by category and sub-category to home in on our particular focus – in this case 'Physical activity'.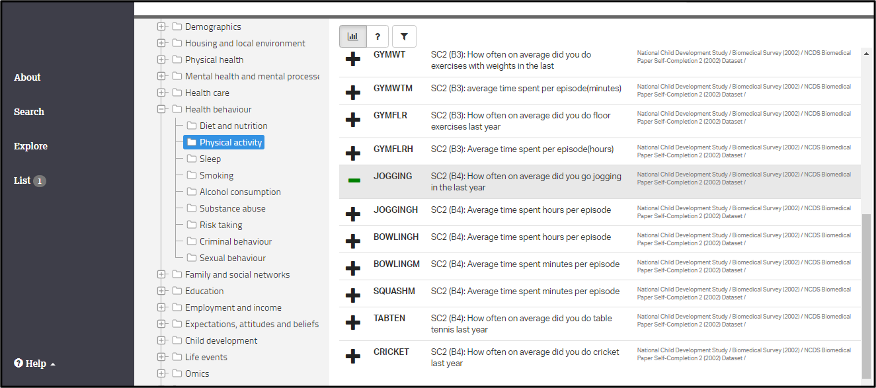 By scrolling through variables relevant to the topic, we can pick out those we are interested in, click into them to view a detailed description, and add them to our saved list.